Staff & Faculty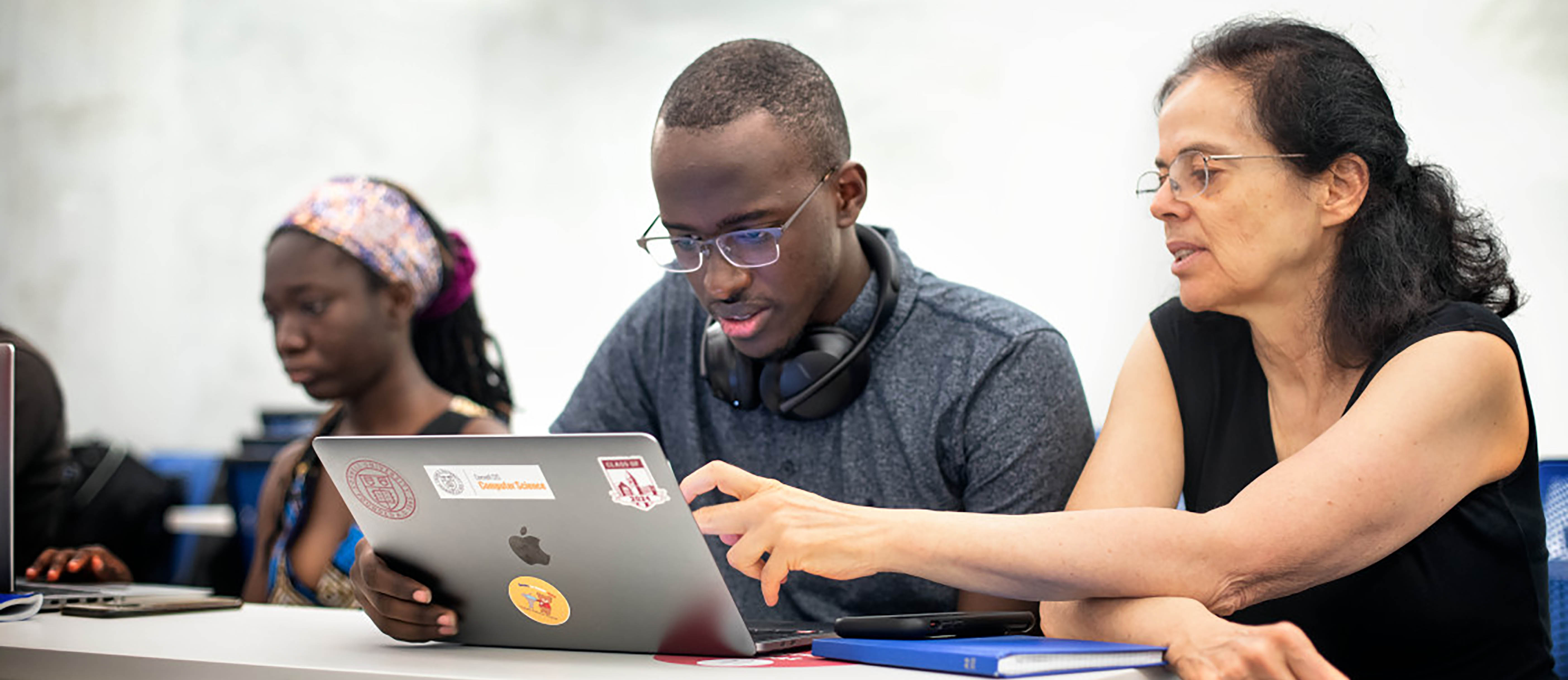 This page offers information to help staff and faculty members support the student experience and themselves.
Talking with students about mental health
(end of spring semester)
At Cornell, we all have a role to play in building a caring, inclusive community of students, faculty, and staff that takes seriously its responsibility to look out for one another. Faculty members are not expected to be mental health professionals, but can make a significant difference on students' well-being, especially during these last weeks of the semester.
What you can say to students
Faculty and staff can support the health and well-being of students by acknowledging the reality that the end of the semester can be a stressful time, especially this year, and by being responsive to students' needs. Below are things you can say to help provide students with a sense of hope and belonging.
Let students know you care:
There are many ways you can support students' well-being. Some examples include:
Acknowledge the additional challenges we're all experiencing this year, including the ongoing war in Ukraine, losses within the Cornell community, and the ongoing global pandemic.

"Before we get started I just want to pause and acknowledge that this is a challenging time for many of us."
 "Between campus, and national events, some of you may be feeling a lot of added stress and I urge you to take care of yourself and one another."
"Everyone experiences, stress, grief, and loss in different ways. Cornell Health's Grief & Loss fact sheet (pdf) provides some helpful information and resources." 

Let them know you care about their mental health and well-being and that you encourage them to practice self-care.

"I urge you to make time to practice self-care. Mental health & well-being are just as important as your physical health and they contribute to your academic well-being."
"As the warmer weather returns, spend more time outside connecting with nature." 
"If you are feeling overwhelmed or dealing with other strong emotions, I encourage you to talk with someone: a friend or family member, an EARS Peer Mentor or a Let's Talk counselor, available during drop-in Zoom hours. These consultations can make a difference, and help you get back on track."
"If you are struggling with our course material, please come to office hours so that I can clarify and answer questions you may have. The Learning Strategies Center is another great resource for academic support.

Reiterate that asking for help is important, and that many students regularly utilize academic, career, wellness, and mental health-related support services.

"Be sure to ask for help if you need it. That could be help from one of your professors. It could be help from a friend. Or it could be help for a counselor."
"Asking for help is a sign of strength and is the smart thing to do."

Remind them that you are a source of support for them, too.

"Please do not hesitate to let me know if you need to talk with me."
"I'm still holding office hours and would be glad to meet with you if you are struggling."

For faculty and TAs, be flexible when you can and remind them about the extended deadline for withdrawing from classes.

"If you need an extension, talk with me or your other professors about what might be possible."
 "And remember if you're really struggling with your grade, you can withdraw from a course until that last day of classes."
Help supporting students
Emergencies and urgent situations:  Call 911 or the Cornell Police at 607-255-1111. You can also call Cornell Health at 607-255-5155 for consultation (when Cornell Health is closed, an on-call health care provider will return your call within 30 minutes).
If you're concerned about a student, please don't delay in offering support, or consulting with someone who can help. Learn to recognize and respond to signs of distress that can indicate a student may be experiencing a mental health challenge or crisis, or contemplating harm to self or others. The following services can help you:
Taking care of yourself
It is crucial for faculty and staff to take care of themselves in order to support you in all aspects of your own life and to effectively support students' mental health and well-being. There are services and resources at Cornell designed specifically to bolster employee mental health and other dimensions of well-being. If you are feeling stressed, fatigued, burned out, struggling emotionally, or are concerned about the well-being of a colleague, please consider utilizing the following resources:
Mental Health resources for faculty and staff: Cornell Human resources provides a comprehensive guide to support faculty and staff well-being including:

Faculty & Staff Assistance Program (FSAP) provides professional counseling and support tailored to meet the unique needs of Cornell employees. Services are free, confidential, and provided by credentialed counselors in-person or via telehealth appointment. 607-255-2673
ENI Confidential Counseling Services: provides professional counseling services at no cost for up to 3 visits to Cornell faculty, staff, and family members. 1-800-327-2255
Health Insurance: Employees may also use their health insurance plan to locate, and help pay for, mental health care.
Let's Meditate: Let's Meditate is a free, guided, mindfulness meditation series sponsored by Cornell Health, in collaboration with numerous campus partners. During each 30-minute Let's Meditate session, a trained facilitator will lead participants through meditation exercises designed to focus on the breath and quiet the mind. Let's Meditate sessions are currently offered in English, Spanish, and Mandarin.
Cornell Wellness: Cornell Wellness serves all staff, faculty, retirees, and their spouses/partners in the areas of fitness, nutrition, general health and well-being. They offer free wellness consultations, lectures, and workshops for membership-based access to fitness facilities, pools, and group fitness classes.